Let you fly through his presentation and get to know his complex personality together with his professional abilities and sense of humour.
What is your role at Devision?
My job is taking care of children… I mean widgets and their children… I mean, I'm Flutter Developer.
Got it??? Cuz in Flutter everything is a widget and every widget has a child widget? Still no?
Oh well… next question!
What are your primary responsibilities and what does your day-to-day look like?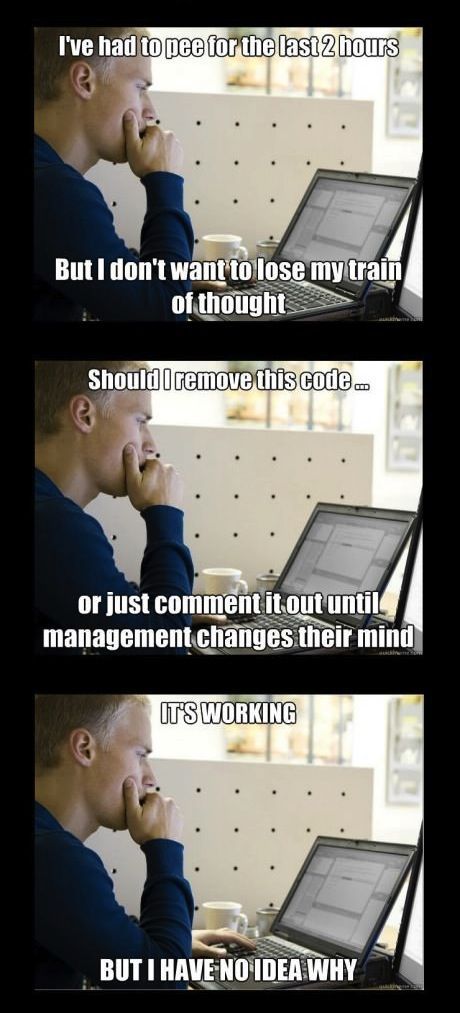 How did you first learn about Devision?
My first interaction was with Victoria Dimitrova, who contacted me on LinkedIn with a very polite and nontrivial message. That was enough for me to respond and continue further communication.
Then I was redirected to Plamen Valchev, who I thought was an HR specialist but turned out to be a person with enviable salesman skills, cuz I got sold on leaving the very comfortable place I was at and beginning a new chapter at Devision.
Throughout our conversations he gave me the sense he likes his job and his current company. He was extremely nice and thoughtful as he was always providing me with a friendly heads up about the process. On top of all, he was often going the extra mile to make me feel comfortable and encouraged me to think about what's best for me instead of pushing me while I was considering the job offer.
TLDR: Plamen's great attitude was the corner stone for my decision to become part of Devision.
What is on your wish list for the next 5 years with Devision?
I really appreciate good relationships, learning from others, making an impact and also a well-earned positive feedback. So I would be very happy if in 5 years:
I could feel Devision as family,
I'd manage to level up my personal and engineering skills,
I had my small part in making the company a better place,
Others feel good about my work and having me as a colleague.
How do you define success in life?
For me, the word success rings a bell more on the spiritual spectrum rather than the mundane mainstream sense most people attribute to it.
Success is the creation of new habits and the elimination of old, destructive ones.
Also, every year being able to see in the mirror an improved version of yourself.
And last but not least, striving for cooperation rather then competition and not thinking in terms of scarcity which keeps us from stepping into consciousness. In doing so, we are able to realize our real mission in life.
Are you an iPhone or android type of person?
Interesting fact: there is a research according to which iPhone users are generally more extroverted and android users are more introverted. So I'm an android user who likes iPhones but just doesn't need one.
If given a chance, who would you like to be for a day?
I'd really like to be my wife or my mother for a day so I can see the world through their eyes and understand them even better.
Or any 5yo child just to remind me how it felt to just be myself and also be a ball of genuine curiosity.
What's your motto or personal mantra?
I don't have one, but here are several I can think of at the moment and that I like:
Bruce Lee's "Be water my friend" which I understand as having a flexible mind.
"We can disagree and still be friends".
And something I like to tell myself when I feel uncertain about any future aspect of life – "In the end it all ends well. If it doesn't, that's not the end."