About us
We create valued digital products for your business growth

We are a cross-functional team of software consultants, engineers and strategists specialising in digital product development. In line with our company's name – which is derived from a combination of the words 'development' and 'vision' – we aim to develop forward-looking solutions which address complex business problems while providing great user experience.
15 Years Of Progress
Devision is a recognized software company that was started in 2007 and has now achieved key long-term relationships and projects worldwide. Key projects are in the FinTech, energy sector and IoT, serving customers in the USA and Europe.

The company was founded as a student project / startup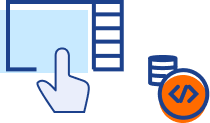 Web development - websites, ecommerce and web portals

Launched Websitefactory.bg - platform for template-based website creation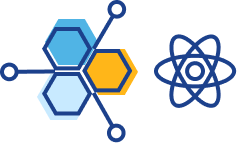 Business transformation - focus on international market with custom software development and team augmentation services

Partnership with Abb and first projects in IoT

Clutch Award
Top software development companies in Bulgaria

Pangea score
ISO 9001
Quality Management Certified Company
ISO 27001
Information Security Management
ISO/IEC 20000
Information Technology Service Management
retention rate
of experience
average project duration
Our approach
We want to help you turn your company idea into a reality by delivering business features quickly and creating an agile working environment through:
Self-organising development teams

Transparent and collaborative relationships

Deliver value ASAP

Guaranteed quality
Learn more about our approach
Mission
Our mission is to empower our clients' digital transformation by delivering outstanding software products, allowing them to overcome their challenges.

Values
A focus on delivering results

We always do our best to achieve our clients' goals and fulfil all their expectations.

Open communication

We believe that it is only through honest and open communication that we can achieve long-term success and lasting relationships with our clients.

Commitment to progress

We like to push our limits and continuously strive to improve our skills and adopt new technologies.

Positivity

We enjoy our work and try to foster a positive and friendly environment for both our colleagues and our clients.
Have an idea in mind but unsure from where to start? Trust our expertise and get your project underway.