Meet Victoria – the Senior Talent Acquisition Manager who recognizes the best kind of people
9 min read
People are Victoria Dimitrova's forte and don't be surprised if, right after the first 'hello', she knows you better than you know yourselves. She is someone who understands perfectly the human interactions mechanics and this helps her be balanced in all her professional and personal activities. Victoria is an integral part of the Devision office in Sofia in her role of Senior Talent Acquisition Manager exactly because she is responsible for adding the correct pieces of the jigsaw puzzle and keeping our team as homogenous as now.
And, since people are the center of our company, one might say that Victoria's deep understanding of human nature combined with hard work is an embodiment of what we are. So get to know Victoria and you will find out exactly what Devision represents.
---
What is your role at Devision?
My role at Devision is the one of Senior Talent Acquisition Manager and, allow me to say that, it fits me like a glove. Identifying, assessing, acquiring, hiring, onboarding and retaining skilled people to meet our specific organizational needs and also complying with the character criteria is my strength. I'm glad I can use it in order to help Devision grow even further.
What makes me even happier is that the company gives me the freedom to question the hiring process when I see fields for improvement. And not only that: the organization challenges me to be brave and change things when I see the right opportunity.
I really believe that having the right people at the right places makes all the difference and I try to help make it happen. Devision's results show that we are on the right path together. The good thing for me personally is that this helps me to grow as a professional simultaneously. I couldn't have asked for more.
Why did you join Devision and what has kept you here?
Working in this position is, more or less, the same everywhere but the main difference at Devision is the super-friendly atmosphere. This is, in my opinion, a result of the flat hierarchy in our organization. People are always willing to help and support each other without the added stress of having to juggle between different orders by different direct supervisors. This I find rare for our country and everyone at Devision appreciates the freedom with all the responsibilities that come naturally with it. I hope to be able to enjoy working in such an atmosphere for as long as possible.
What have you gained from working at Devision?
Experience, know-how and some of the best practices in my field – these are the three main benefits I will start with. Working in a company such as Devision also taught me of optimized teamwork and collaboration but I already spoke on this subject. Creativity and innovation are two other qualities that become an instinct for you when working at an organization like ours. Being more involved in key decisions is another thing I benefit from as a part of this company. All in all, I'm a better professional and a better person for all my experiences at Devision.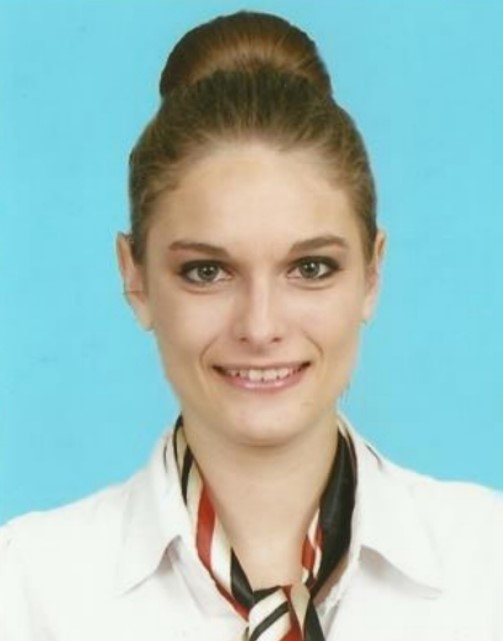 What drew you to the HR department? Have you always worked in recruitment roles?
Most of my career path is related to working in HR departments in all of its aspects but my highest passion is Recruitment. There is one fundamental reason behind it. The matter of fact is that I love to communicate with people. I think this is what enriches my perspective and is igniting a spark for more productive work. I believe I am at my best when I am in this medium. This really is my forte, so I don't see myself doing anything different for the near future at least.
As for what drew me to the HR department of Devision in particular, it was the opportunity to assemble and retain a highly competent and productive team working together for a common goal in a harmonious environment. I believe that this is the best way to produce shared success, which in turn is the guarantee for sustainable success and growth. The chance to acquire and work with competent, innovative, creative, responsible and, most of all, good people stood out when I decided to join the HR department of Devision.
Before working at Devision, what was the most unusual or interesting job you've ever had?
My most interesting and unusual job of all is being a Lifeguard and also a Cabin Crew member for a five-star airline. Both are very responsible roles and maximum attention to details is required. It taught me discipline, teamwork and how to handle tough situations. Being a Cabin Crew was especially important for my position today because it allowed me to communicate with all sorts of people and learn how to find the shortcut towards their essence of character in the limited time we shared together.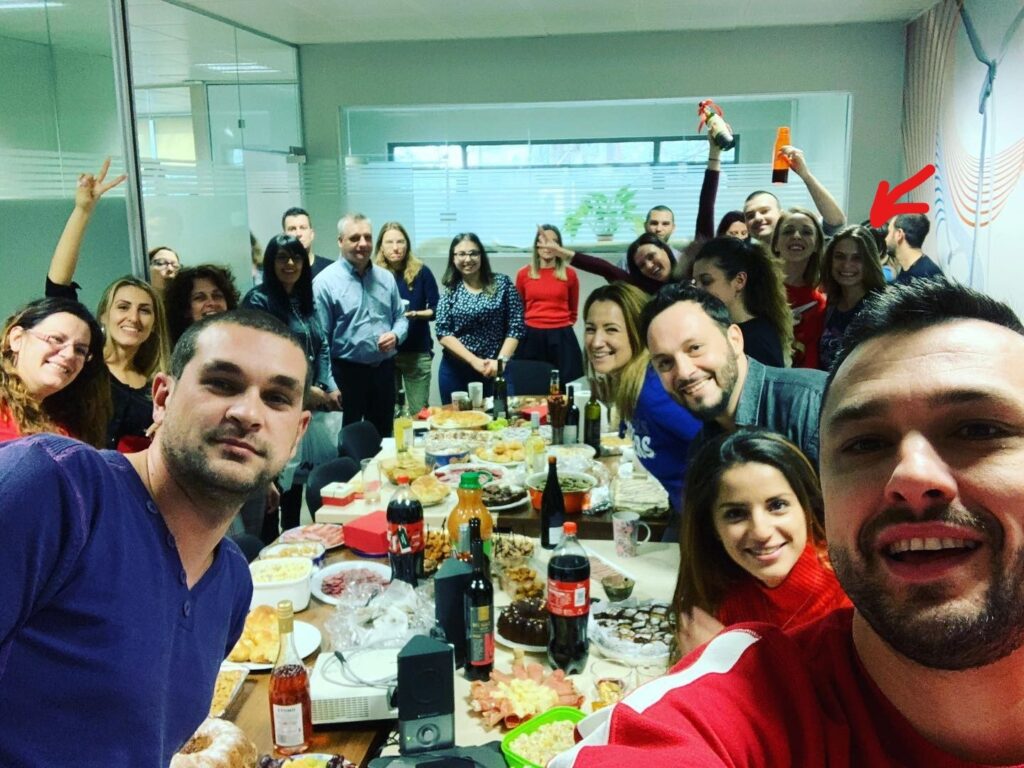 How do you spend your time outside of the office?
There are four things that I enjoy most in my leisure time. The first one is to travel: it broadens my horizons and makes me feel more alive. The second one is to spend time in nature: it takes away all the stresses of everyday life. The third one is to meet with friends: this always brings an unadulterated joy of life. The last one, but not in terms of significance, is to read books: it takes me away to those special places and moments I couldn't reach with any bus, train or plane ticket.
Which are the Top 3 highlights of your life?
Achieving good health, balanced mental state and positive attitude towards life.
When are you the happiest?
When the aforementioned is fulfilled. This really is all I need.
Are you an iPhone or Android type of person?
Definitely an Android person!
What's your favorite line from a movie?
'May the Force be with you!' I am a huge film fan and I could list and recite my favorite movie quotes for days, but this is the outstanding one undoubtedly.
If you could only drink one beer for the rest of your life, what would it be?
I'm sorry but here I'm going to change my answer to wine. Beer and I just don't fit together, so I wouldn't have a drink for the rest of my life if that was the case. Having icy, fragrant white wine in the warmer days or rich in flavor red wine in the cold weather is a joie de vivre I simply can't live without.
What's your motto or personal mantra?
Everything in life happens for a reason and usually the reason is upgrading.
---
Get in touch with Victoria and her peers at Devision
We couldn't be happier to have Victoria in our team at Devision because she epitomizes the essence of our company – dedicated, professional, and at the same time putting the humane aspect in the center of everything.
Find the answers to all the questions that interest you by getting in touch with Victoria and our custom software development team she helped us assemble. Connect with us and let's follow together the path towards success!