How our Business Development Manager Hristo transformed his own and the company's spirit
9 min read
Changing your focus and turning to a more holistic approach by the methods of yoga and meditation could make you and your business grow and Hristo Proynov is a great proof of that. As a senior partner and executing the role of Business Development Manager, he managed to transform Devision into one of the most attractive places to work for and with among all the software development companies in Bulgaria. He achieved this on the basis of using the unquantifiable KPIs and the subtle levels of the matter.
Find about the secrets of success of Hristo in the personal and business field. He is the epitome of Devision's growth, so by reading about him you will understand perfectly the essence of our company.
What is your role at Devision?
The title above my signature is Business Development Manager and this is my main & primary role at the company. My field is generating new business and clients for the company while I am also responsible for nurturing and maintaining business relations with existing clients and also with prospects and partners.
However, I am also a partner at the company which requires taking part in business and strategic decisions, supporting teams and tackling difficult situations plus anything else concerning the growth of the company.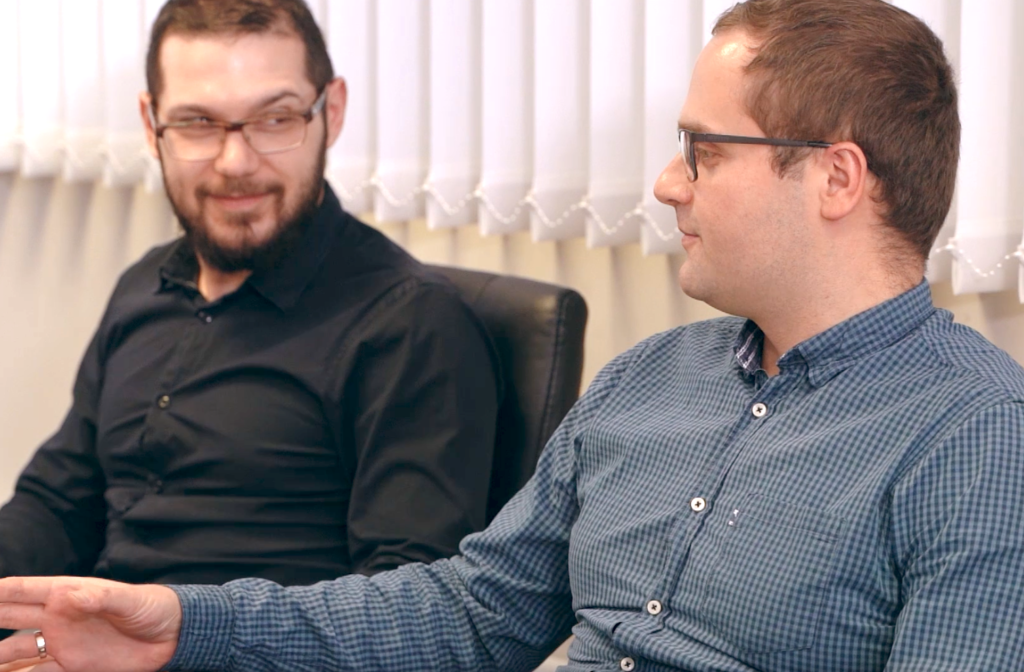 What have you gained from working at Devision?
Actually a lot. We started the company together with my partners back in university 13 years ago and since then I have had the chance to be engaged in many different aspects of the business. I have a technical background, so initially my involvement was mainly in frontend and backend development, followed by project management responsibilities and for the last 5-7 years I am mainly responsible for business related roles and positions in the domain of Sales and Business Development.
This has given me the opportunity to be engaged in a variety of positions and roles and also to challenge myself to move out of my comfort zone and improve my professional and soft skills. The most challenging part is in learning to communicate more efficiently, pitching business ideas and solutions.
What is on your wishlist for the next 5 years with Devision?
Putting aside our growth plans in terms of revenue, profit and team size, which is by default the primary goal of each 'commercial' organization, I would like to see some positive changes related to the structure and internal organization of the company. On the technical side, a more technology agnostic approach is needed, as currently we have a preferred technology stack that we use mainly. On the organizational side, I would like to see a middle-level management and also teams or units that work more or less independently, whether they are for a client project or a specific domain (Frontend, DevOps, QA, IoT).
How do you spend your time outside of the office?
Most of my hours outside of work I spend with my family. We have a little baby son to take care of which occupies the majority of my 'free' time now. It's a shame that I do not have the time for my hobbies, activities and passion projects now.
Before COVID-19 hit, I used to travel a lot to near European locations and distant exotic places. I enjoy being in nature so I cherish every chance to go hiking or just grab the bike and roll around.
Important part of my personality are my interests in self-development & improvement, meditation, yoga and spirituality. I truly believe that only by having a more holistic approach and working with the subtle levels of our being we can open new frontiers, transform and become a better version of ourselves. This is something I am quite eager to explore and it's becoming a long-term passion of mine.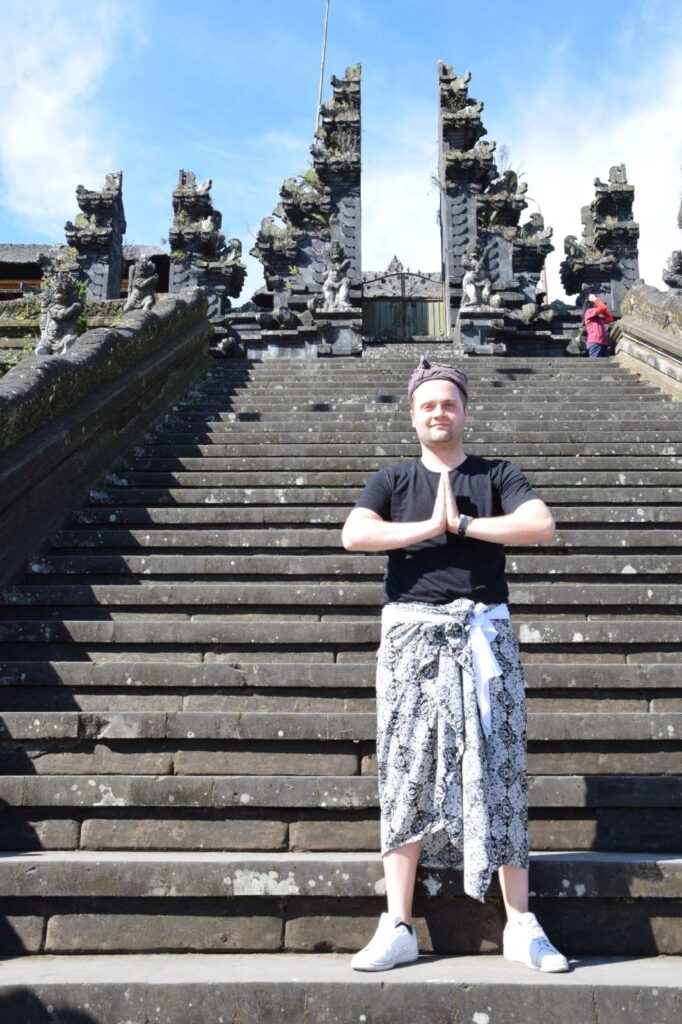 How do you define success in life?
If you could ask my version from 10+ years ago what does it mean to have an entrepreneurial mindset, the answer would be to create, grow and scale a business and to become rich and famous. This was my understanding of success, inspired by the successful stories of many startups and ventures at that time. While I am aligned to the same today, I have changed my focus a bit from the quantifiable KPIs (incentives, revenue, assets net worth, etc.) to the ones that are non-quantifiable or difficult to measure.
How do you balance your career at Devision and friends & family?
For me, finding balance is the most difficult thing in life. In my early years I was a bit of a workaholic and I was spending a lot of additional hours at the office, including ending up working late on weekends – maybe due to ambition or the desire to outdo myself. I was also attending a lot of extra courses and training to improve my professional skills.
This, however, was not a long-term strategy that worked well for me. Currently, I try to find a balance between work, family & friends and, of course, occasionally some me-time in order to recharge, calm down a bit and relax.
What's your motto or personal mantra?
There are actually two of them: 'Be lower than the grass, and quieter than the water' and 'Live in the world but do not become part of it'. These are the most powerful personal mantras that I follow.
Do you recall any embarrassing fun moment at work?
In the first years of Devision we developed a website for a local football club. During the testing phase for some reason, probably to make some fun in one of the galleries, we uploaded goofy images and a video clip of a pop-folk song (low-quality music usually played by local ethnic groups) that we forgot to remove during the official launch.
Of course, this was noticed by the client and also by the media – there was even one media article mocking this. The client wasn't very content but we resolved this quickly and got on good terms afterwards. After this case I take the testing and the client review & acceptance stage quite seriously.
If you were stuck on an island what three things would you bring?
A picture of my family (unless I am stuck with them too), a Swiss Army knife and probably matches.
What is the best vacation you've been to?
I would say Bali because it is quite different and exotic compared to what we have here in Europe. There are a lot of different things to do there – trekking in jungles, diving, etc. It is definitely a very spiritual place, something that I appraise.
Get in touch with Hristo and his peers at Devision
We are proud to have Hristo as our Business Development Manager and a senior partner because he epitomizes the spirit of our company in terms of constant growth and finding the unquantifiable and subtle advantages in our business field.
Find all the answers of the questions of interest to you by getting in touch with Hristo and the rest of our custom software development team. Connect with us and after that the mutual success will be one step closer.